These are members of CRC's Board of Directors:
Wynne Brown, President
CRC's president, Wynne Brown, first came to the Chiricahuas in 1972 as a volunteer at the Southwestern Research Station. A former resident of Whitetail Canyon, she is a freelance writer, editor, graphic designer, and author. Her most recent book, The Forgotten Botanist: Sara Plummer Lemmon's Life of Science and Art, won the 2022 Spur Award for Best Western Biography and was a Southwest Books of the Year Top Pick. She has served on boards for several conservation groups, has worked as a wildlife tracker, and has been president of CRC since 2012.
Fun fact about Wynne: Her most recent trail half-marathon was in December 2021 – and she finished ahead of several dozen other runners!!
Dirk Sigler, Vice President
As a lifelong backcountry enthusiast, Dirk makes his home in Portal, AZ where he built his first home in 2005. His background is in construction and the visual arts. Having involved himself with organizing volunteers for 15 years, Dirk has an abiding belief in the ability of individuals and communities to protect and enhance their public lands. He works as a liaison with a variety of nonprofits and the Coronado National Forest. He established CRC's Stewardship Program in 2020.
Fun fact about Dirk: Learning to run rivers on a stand-up paddle board has taken Dirk into the most remote corners of the Southwest's waterways.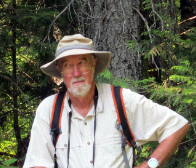 Eskild Petersen, Treasurer
Eskild hails from the Nordic countries, where his wanderlust developed at an early age.  After obtaining his MD in Copenhagen, his development into a specialist in infectious, tropical, and parasitic diseases allowed him to live a peripatetic life doing research, teaching, and implementing programs on five continents.  He was at the University of Arizona for over 30 years as the head of infectious diseases and Professor of Medicine, Family Practice and of Public Health. He retired to Portal after becoming attracted to the Chiricahua Mountains through many backpacking trips with his wife and children. In addition, his wife Susan Dalby was already a Portalite by heart through her studies at the Southwest Research Station in the 60s.
Fun fact about Eskild: "Hasta la vista baby." At the University of Arizona, Eskild was often asked to leave messages on phones since he sounded exactly like Arnold Schwarzenegger.
Michele Lanan, Secretary
David Hodges
Noel Snyder
Noel first came to Cave Creek Canyon over 50 years ago as a wildlife researcher. He did extensive research on the thick-billed parrots and worked for the U.S. Fish and Wildlife Service. In 1990, when Cave Creek Canyon was threatened by gold mining interests, Noel was instrumental in forming an ad hoc organization called the Portal Mining Action Coalition (PMAC) that successfully opposed the mining development. This organization eventually grew into CRC.
Helen Snyder
Helen is a founding member of the CRC, a writer, and a wildlife biologist who with her husband Noel worked to save the endangered California Condor and Puerto Rican Parrot. She first came to Cave Creek Canyon over 50 years ago on her honeymoon and instantly recognized it as home. She currently sells real estate there with an emphasis on helping buyers make conservation purchases. She enjoys gardening, birding and watching the clouds, because as Edward Abbey put it, "If I don't, who will?"