17 – Forest Service plans (2003)
(This is a part of a series of gleanings from the history of CRC's 30 years of work; additional posts available here.)
In February 2003, CRC reviewed its 2002 activities.
We updated members on the progress of implementing the General Management Plans for Chiricahua National Monument and Fort Bowie National Historic Site. In the Monument, trails constructed long ago by the Civilian Conservation Corps were being preserved and maintained. The main road was paved, and overhead utility lines were buried. About 600 acres were successfully burned to reduce fuel loads.
At Fort Bowie, the entire boundary of the historic site was fenced, and a restroom was constructed at the Visitor Center. Most of the water from Apache Spring was now flowing into the riparian corridor.
Paving the last half-mile of road leading up Cave Creek Canyon to the Southwestern Research Station was dropped because of fire-fighting expenses elsewhere. The bridge to span Cave Creek at Sunny Flat was acquired, but the FS could not install it yet for lack of money.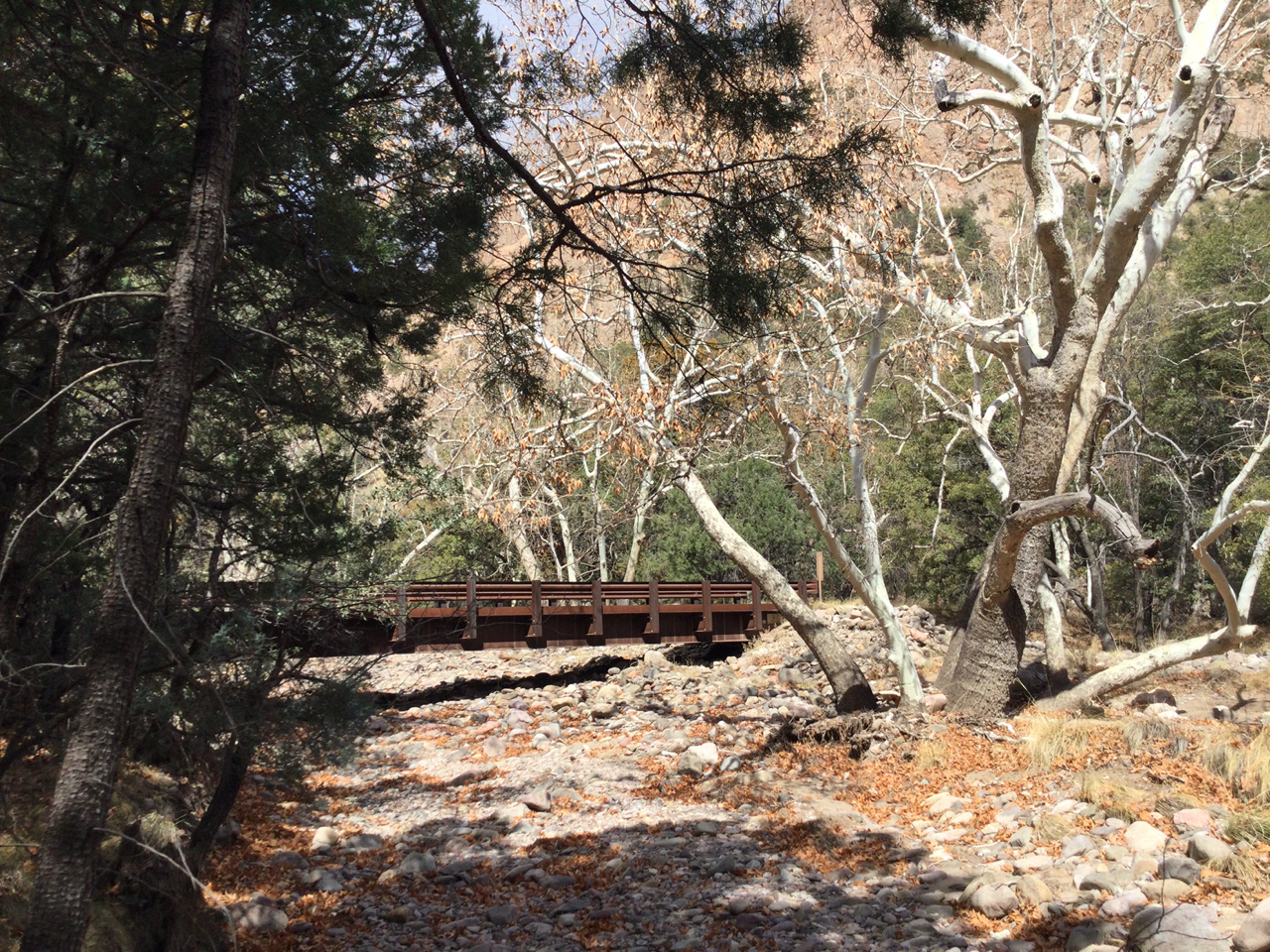 Portal Fire and Rescue responded to the Darnell Fire, sparked by lightning, which burned about 5,800 acres. Then propane cylinders in the back of a pickup truck caught fire and went off "like skyrockets," starting several fires along lower Cave Creek Road––fires that were quickly controlled by Portal Fire and Rescue. Six other fires on the Douglas Ranger District were all kept to under 100 acres, and one––the Ida II Fire, which reached Barfoot Park––was held to 500 acres.
Extreme drought caused the postponement of several prescribed burns, including (again) the Baker Burn in the Peloncillo Mountains. Drought also resulted in a very reduced food supply for animals and was thought to be the reason that the number of Elegant Trogons in Cave Creek Canyon (10 birds) was only about half of that found in wetter years.
A rabies outbreak raised alarm.
The Rainbow Family arrived en masse to camp along East Turkey Creek, upstream of Paradise. The Forest Service imposed a special closure "for the protection of special biological communities" and evicted those who were already in camp. They limited future gatherings on FS land to no more than 75 people and required permits for groups to camp. Our newsletter notes that the Family at least did a good job of cleaning up and restoring their meeting site.
The crucially important Forest Plan revision loomed on the horizon.

Congress directed the Forest Service to develop new plans for all the National Forests, and the plan for Coronado National Forest was chosen to be the first one in the Southwest region.