(This is a part of a series of gleanings from the history of CRC's 30 years of work; additional posts available here.)
In November 2001, CRC was still commenting on Forest Service proposals and reporting to members on the paving and bridge-building in Cave Creek Canyon, and the General Management Plans for Chiricahua National Monument and Fort Bowie National Historic Site.
Noteworthy for conservation was a plan to restore water at Fort Bowie: thanks to excellent cooperation from the grazing permittee on adjacent BLM land, all of the water from Apache Spring (averaging about 4 to 5 gallons per minute) was to be restored to the riparian corridor, to benefit native vegetation and wildlife. In exchange, water for the rancher's cattle tank was to be piped from the well at Fort Bowie, an arrangement thought to benefit both the cattle rancher and the National Historic Site.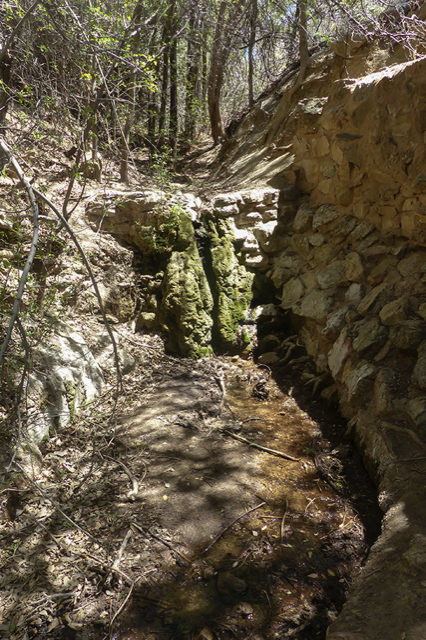 The 2001 fire season was quiet, with none of 13 fires exceeding 45 acres. The Baker Burn in the Peloncillo Mountains had to be postponed about a year, due to a combination of political factors and the start of the monsoon season. 
Trails had suffered serious damage caused by the 1994 Rattlesnake Fire, and in 2001 many were still badly eroded and blocked by fallen trees. Trail crews continued to work to improve the trails, and Trail Boss Adrian Cockerell prepared updates for the public, available at the Visitor Information Center.