12 – Numerous Forest Service proposals (1998-2000)
From 1998 through 2000, CRC's newsletters reported to members on drought, wildfires, and the new USFS fire management standards, which allowed the Forest Service to let natural fires burn, as long as critical resources and human structures are not threatened. 
During those years, we followed several proposals step-by-agonizing-step.
In 2000, CRC commended the FS for dropping four controversial proposals: 
(1) The Forest Service had responded to widespread public opposition (from as far away as Australia) in deciding not to build the large 40- to 80-unit mega-campground next to the Southwestern Research Station––the community's efforts to survey campground usage were spectacularly successful! 
Plans were also abandoned that would have
(2) closed Idlewilde and Stewart campgrounds; 
(3) constructed yet another proposed campground between the Visitor Information Center and the Forest boundary, and 
(4) closed the South Fork Road to vehicles. 
At this time, the Forest Service was proposing changes to Sunny Flat Campground, including moving five campsites away from the floodplain: those changes we could support. The FS agreed to not remove large trees––especially cottonwoods, sycamores and madrones––while reshaping Sunny Flat and slightly enlarging it to accommodate a few more campsites and RVs up to 36 feet long. Generators were prohibited in Sunny Flat, Stewart, and Idlewilde.
Interestingly, the FS also proposed installing a new restroom at the mouth of the South Fork Road. After delays and funding problems, that proposal was not carried through, and debate about where to site a restroom in South Fork, so necessary for preserving water quality, continues to this day.
Another new proposal was to pave the South Fork Road: CRC questioned the wisdom of that action. We did support FS proposals to install prefabricated steel bridges to replace the low-water crossing at Sunny Flat Campground and the ford on South Fork.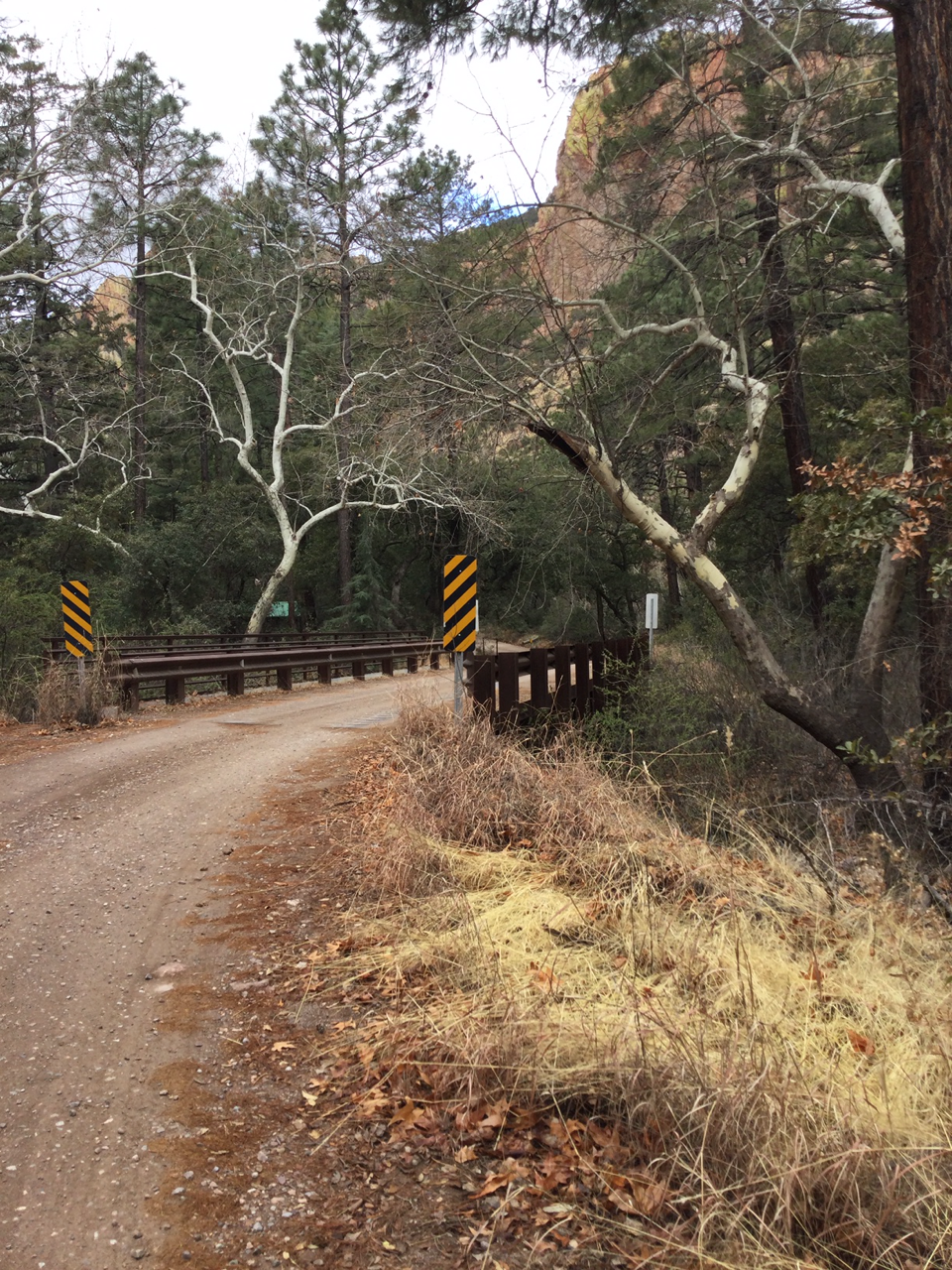 Fire Management Plans for the Peloncillo Mountains were nearing completion, and a new Fire Management Plan was begun for the wildland / urban interfaces around Paradise and Portal.
CRC also published an article by Manager Bill Radke on the history and importance of Leslie Canyon National Wildlife Refuge at the south end of the Swisshelm Mountains. Once a part of the 7-UP Ranch, the refuge was established in 1983 primarily to protect endangered native fish––mainly the Yaqui Chub and the Yaqui Topminnow. The small reserve holds part of the headwaters of the Río Yaqui Basin. 
Although closed to visitation, the National Wildlife Refuge is bisected by Leslie Canyon Road, which is open to anyone and that parallels Leslie Creek.