Trail work commences on the South Fork Trail
The largest group to tackle trail work in Cave Creek Canyon in years assembled at the South Fork trailhead on October 3, 2021.
The Chiricahua Regional Council's Stewardship Program was instrumental in assembling this collaborative effort of the Chiricahua Wilderness Trail Crew and Wild Arizona's Wild Stew Field Crew. It was the first of several major work weeks to renovate the South Fork Trail (#243.)
John Sumner from Houston and several others from around the country made their way to Portal to join local volunteers.
The night before work started, the entire group celebrated with a chile and pozole feast at the home of Dirk Sigler in Portal. It was an opportunity for the youthful Wild Arizona group to mix it up with the experienced (let's not say old) Chiricahua group. The age range spanned 54 years!
The group of six from Wild Arizona was led by their Field Operations Manager Jonathan Patt. Sumner led the Wilderness Trail Crew. The two groups backpacked five miles into the canyon and camped for six days.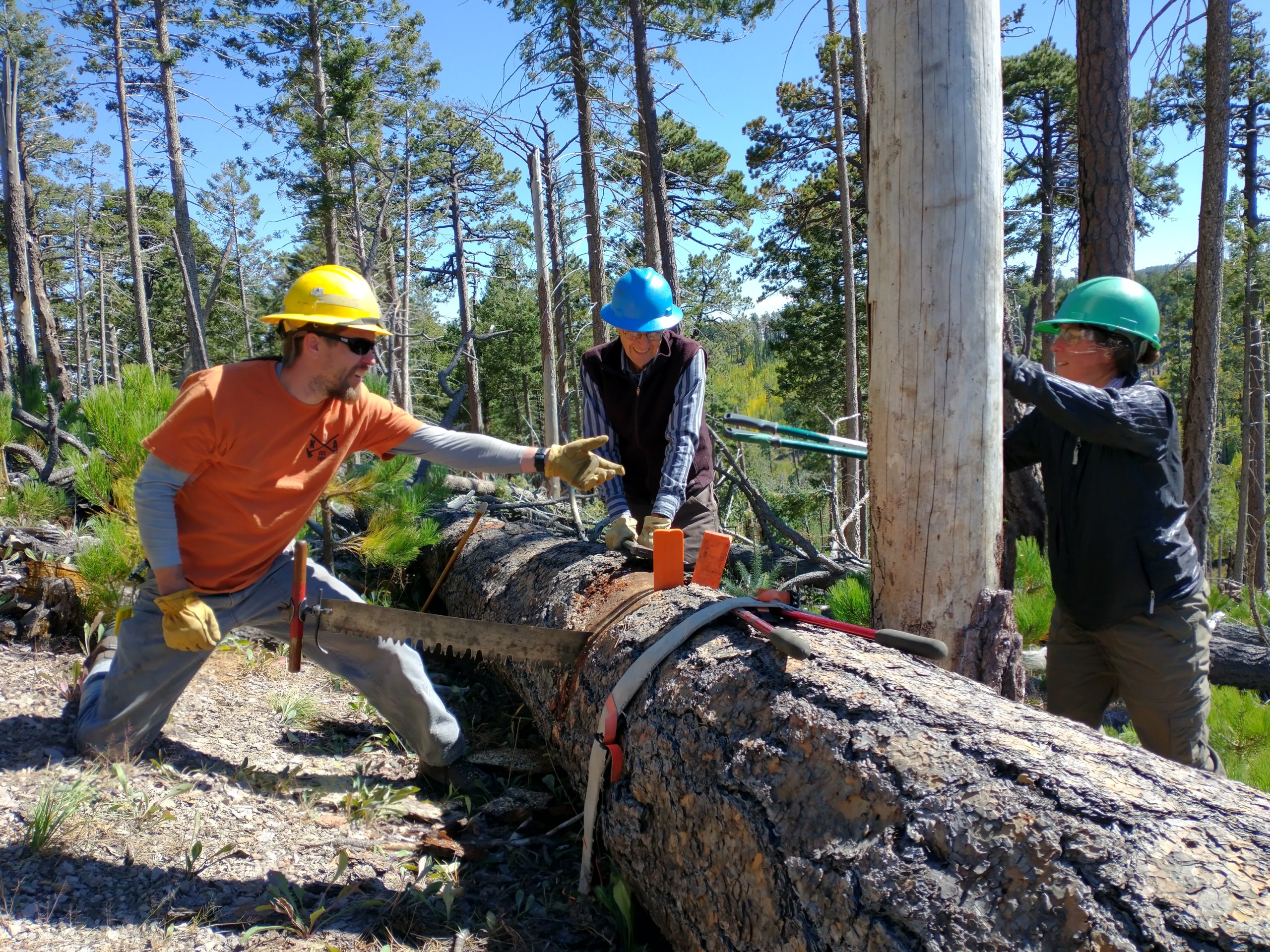 The goal for the week was to remove brush and downed trees in an upper segment of the trail.
The effects of the Horseshoe II fire (2011) and then Hurricane Odile were devastating to the trail, and little has been done since 2014. The work was in the most heavily damaged portion of #243.
This week, over 100 logs were removed from the trail, and 1.3 miles were brushed. We appreciate everyone who worked to make this possible.
Wild Arizona, in collaboration with the Chiricahua Regional Council and the Coronado National Forest, will be continuing the effort this November to rebuild new segments of this beautiful canyon trail.
If you'd like to help support this work, contact us to volunteer or donate to support our Stewardship program.